Hello fellow OpenHab automators,
The latest Pushcut version comes with Apple Watch support and custom web requests as actions type.
That means you can craft perfect little home automation interactions - custom-tailored to your needs - and set OpenHab items directly through the REST service.
I am really happy with how the notifications feel on the watch and hope you will like it to.
Let me know what you think, any feedback is welcome ; )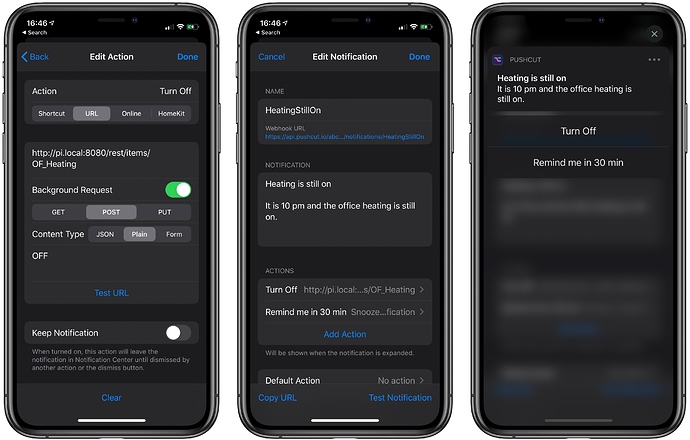 Note: Some of these features require a subscription.
Please make use of the 2-week free trial to see if you find value in Pushcut before you pay anything.