I run OpenHAB in docker on a raspberry pi and just noticed that the cards in Main UI sometimes don't show the item state anymore.
This worked in OH 3.0, but there seems to be an issue in 3.1?
I have only the "HTTP binding" and the "Dresden Elektronik deCONZ Binding" installed, but problem exists for both bindings.
Please see attached screenshots.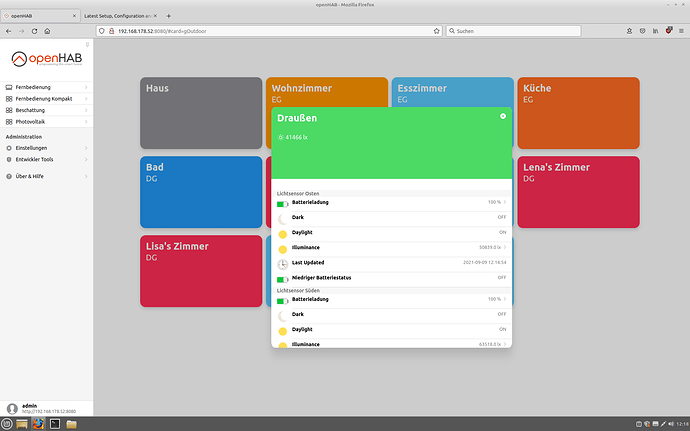 The log file does not show any problems.
What could be the reason for this?
Any help appreciated!