Hello everybody,
i yesterday started from scratch with OH3. Looks really great and gives me an opportunity to make a huge step forward with my Home Automation.
Today I started to create my first custom widgets on the overview page.
I was changing something directly in the YAML.
I did a little bit of trial and error, but when i thought i had the solution, i could not access anything in openhab i already cleared browser cache and tried another browser, no difference. I also restarted Openhab and the raspberry. See the gif here:
I also cannot access anything from my iPhone.
Is there any possibility to delete my Widget-Try around? Otherwise i would need to setup Openhab completely new, which i am not absolutely interested right now.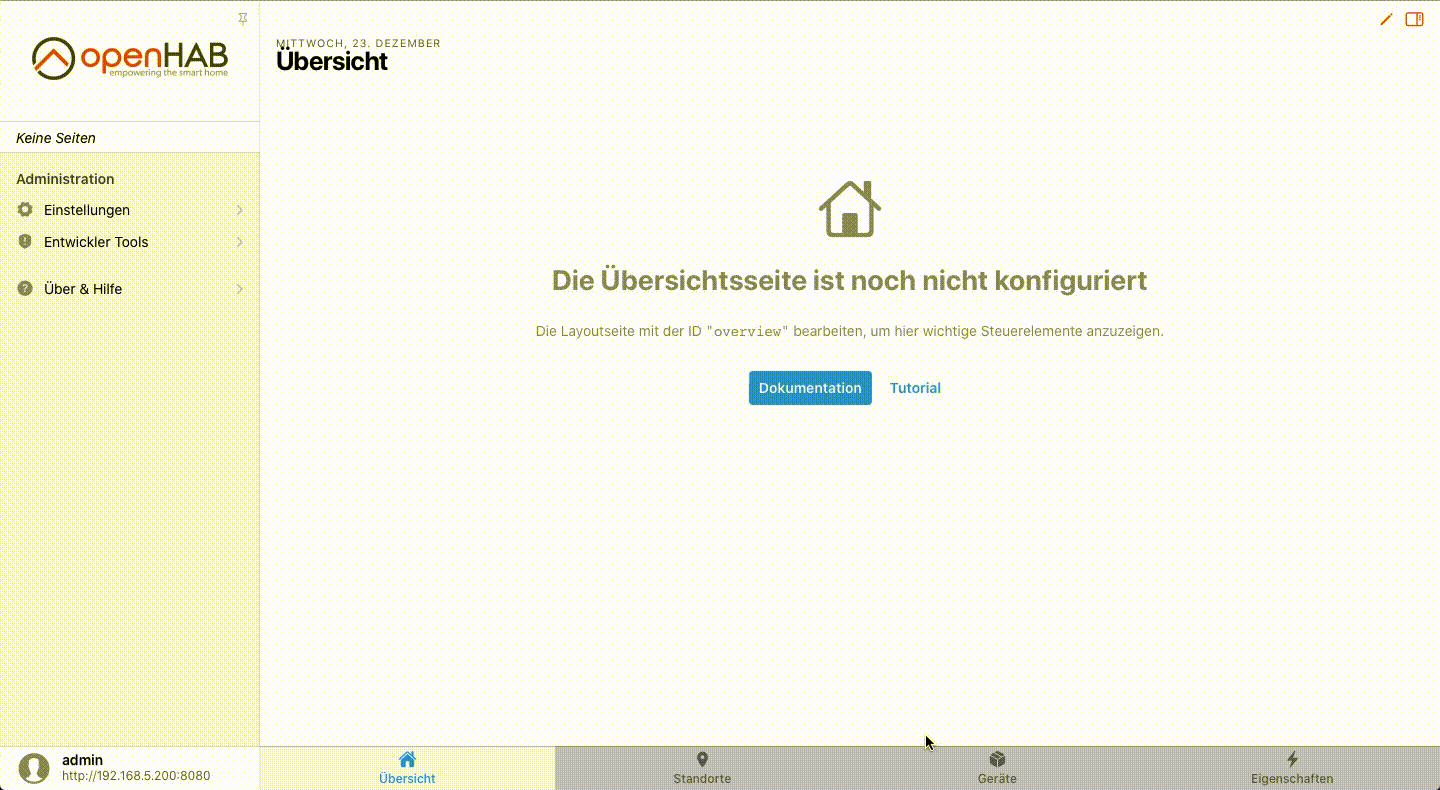 I am running Openhab on a Raspberry 4 with Openhabian with a fresh install yesterday.
The OpenHab Log is still running, so i assume, there is somewhere just a broken file.
Edit: i can still control items via the REST-API with my iPhone shortcuts…