Hi,
I have installed one Carbon Monoxide Sensor and one FGSD002 Smoke Detector from Fibaro.
Both are integrated successfully in openhab2 with Z-Wave USB Stick.
Both showing the temperature and battery level.
But all the alarms seems not working - see screenshots: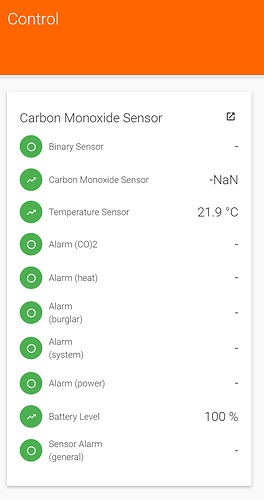 I've read that the status of the alarm should be "OK".
Is there a configuration issue?
Thanks,
Stefan