Hi,
I just started looking into the semantic model and start getting to know its benefits.
I'm now starting with Pages and try to group my equipment.
I'd like to know how I can hide the item state of a group. This results to "NULL" (of course) but it's displayed anyway and that's annoying. I tried it with metadata state descriptions but nothing seems to work.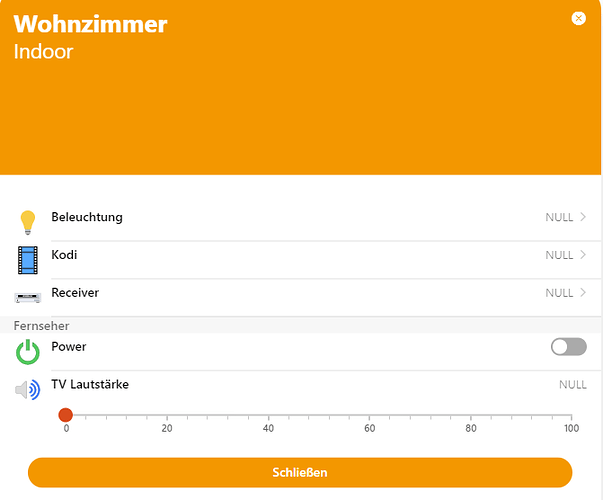 Group Fernseher "Fernseher"  <screen> (gWohnzimmer) ["Television"] {alexa="Endpoint.Speaker"}

Might be a very stupid and easy to answer question but I feel like I'm missing something essential here…
Thanks for your support