Hello everyone,
I save my temperature with rrd4j and before my update to 2.3.0 (the latest RC) it works fine.
Now I have the some strange values ​​in the y-axis.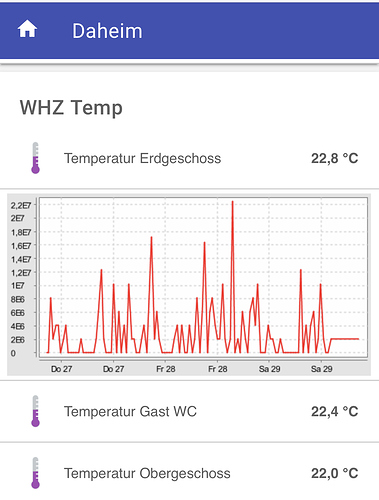 I already quit OH and delete the persistence file (was a hint from another thread here),
but unfortunately it did not solve my problem.
Does anyone have an idea what I can try?
Regards,
Lars