Hello Community,
today I received a update for all my Shelly 1 (Version: 20200812-090904/v1.8.0@8acf41b0).
In general the Shellies still work with OH Shelly Binding after the update, but one Shelly is configured as a detached switch. This Shelly switch purpose is to act as a virtual switch for a Tradfri, i.e. it catches the events of a physical wall switch and switches a Ikea Tradfri via a rule.
Since the update of the Shelly, the button events are not incoming to OH2 anymore. I guess it is because the configuration of action URLs changed in the UI, and they are empty now (I remember they were filled before):
In Paper UI the actions are enabled and items linked: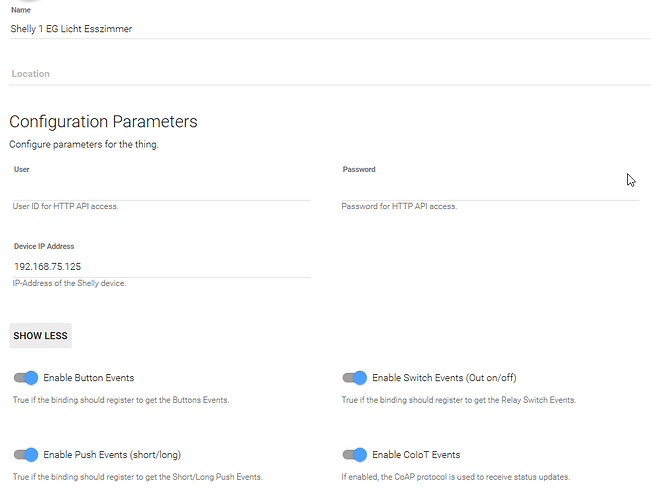 Any ideas how I can make this work again?