The Fibaro FGRGBW RGBW Controller with FW v25.25 now supports parameter values that are not accepted with the current database.
Param 44 & 45 now supports value 0 for turning off reports.
This is of interest in large networks were one wants to eliminate unwanted traffic.
This is the Attributes of my device, purchased about 6 months ago.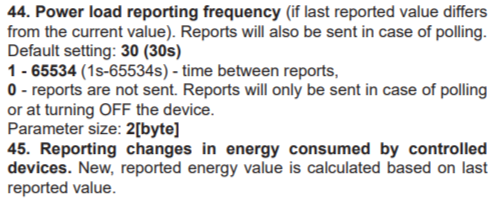 Please advice how to handle this.
I do not know in what FW this was introduced.