Hi,
I have installed one Carbon Monoxide Sensor and one FGSD002 Smoke Detector from Fibaro.
(Both are integrated successfully in openhab2 with Z-Wave USB Stick)
Both showing the temperature and battery level.
Question: Is it possible to trigger an alarm, which I can trace in openhab2?
I tried the test-button (3sec) on the sensor (which results in 2x2 beeps) - but no sign of activity in openhab2.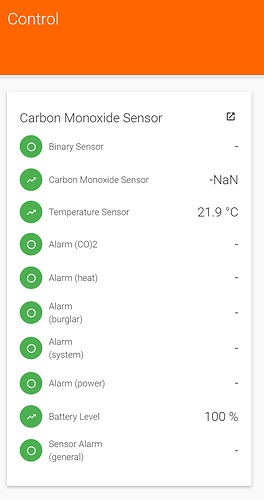 Thanks,
Stefan