Hi,
I am using a RPi 4 with openhab 3.
Platform information:
Hardware: RPi 4
OS: openhabian
Java Runtime Environment:
openjdk version "11.0.9" 2020-10-20 LTS
OpenJDK Runtime Environment Zulu11.43+88-CA (build 11.0.9+11-LTS)
OpenJDK Client VM Zulu11.43+88-CA (build 11.0.9+11-LTS, mixed mode)
openHAB version: 3.0.0. Release
Issue of the topic:
I configured a Homatic Bridge and I can see it in the THINGS-menu, but OPENHAB cannot update the parameter menu of this thing.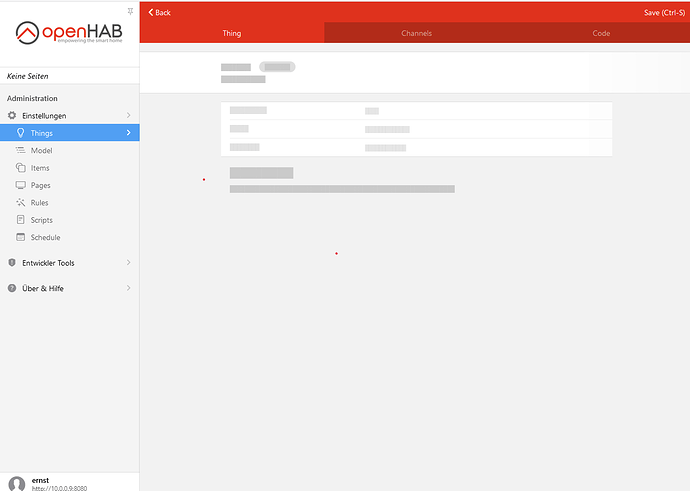 I expierenced this behaviour a couple times, when configurating THINGS and ITEMS, but most of the times with THINGS menues.
The GUI is working correctly in this case.
In most cases a reboot can solve the problem.
Br
Ernst