Hi Guys,
I am running OH 4.0.2 on rPi4B moved here from OH2.5
I wanted to turn off a lamp on start of sunrise. I installed the Astro Binding and created a thing (Local Sun) and Item an item from the channel rise#start: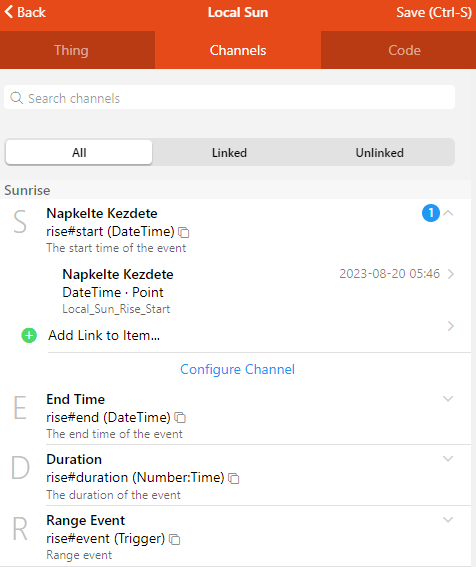 Than I strted to create a rule from the UI: "Add a Trigger", than selected the "Thing" than, select "astro:sun:local" item and get this screen:

But the channel field is inactive so I cannot complet it.
Is this the proper way or is there a way to activate the channel for trigger?
Thanks ahead…