IP whitelist is not a feaure of MH202.
For monitoring I use the app recomended to me by Massi. openWebNet client. You can enter a password.
https://developer.legrand.com/documentation/client-download/
Point to point no scenario involved for the contacts F428 (DIN rack) and 3477 (in wall)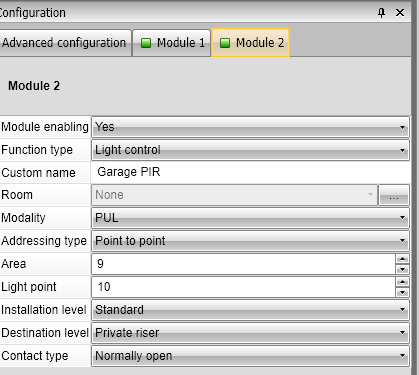 As contact sensor for triggering scenariors or 'only if' conditions. Note the official OH2 and 3 binding doesn't support this yet!! The old and last unsupported binding that Massi just released (without expiry) does.

Regarding the light that will not go off. Are you sure it doesn't goOFF and is then immediately switched back on… ie your scenario for turning it on fires. I would try simplify or disable the ON scenario a bit to work out what is happening. Or change the OFF time and test in the day time; assuming the light sensor doesn't trigger then. Also, you could use OH to log the change of state and send you a message.