I'm running openhab on a windows 10 PC and I want to run a batch command file from habpanel. I've set the Thing and Items configs this way
Things:
Thing exec:command:pbalogo [ comand="C:\PBAplay.bat %1", interval=0 , autorun=true ]
Items:
Switch pbalogo {channel="exec:command:pbalogo:run"}
String pbalogo_file {channel="exec:command:pbalogo:input"}
The goal is to exec a batch file that will run a win media player with the filename being passed as a parameter .
Habpanel: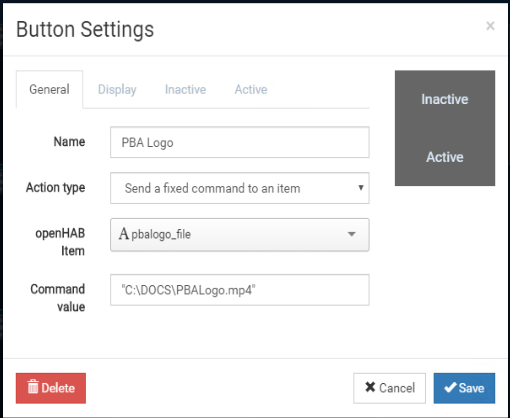 Im sending the file name for the video to run.
When I look at the log nothing is shown to be happening.
Any ideas on what's not happening.