Hello,
I have a CO2 sensor that sends data over mqtt and according to the documentation from the homekit addon I can tag it in OH3 as CarbonDioxideSensor or CarbonDioxideSensor.CarbonDioxideLevel I doesn't display the reading from the sensor in the homekit app only if I click on it and open it . I tried any of those tag alone or together it still doesn't show unless I open the item .
This is how it is configured (item as a number )

and this is what the homekit app shows
in the main screen of the room :
after opening it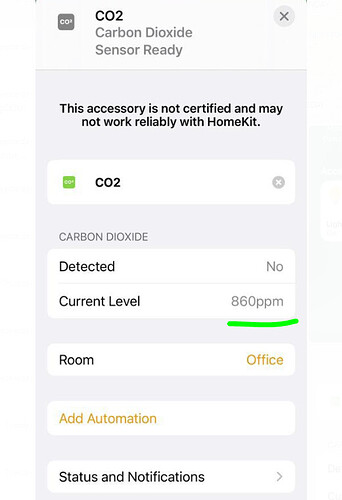 is there a way of making it show the current level in the main screen of the room (like the Lux value next to it ) or this is just how the homekit app handles it ?