Hello,
i am using openhab 2.5 version and currently facing issues with mail setup. I have disabled my firewall, also allowed third party access to my google account. Also have removed 2factor auth and checked still getting this issue. Current java version is 8.
Openhab Log:
Here is my mail configuration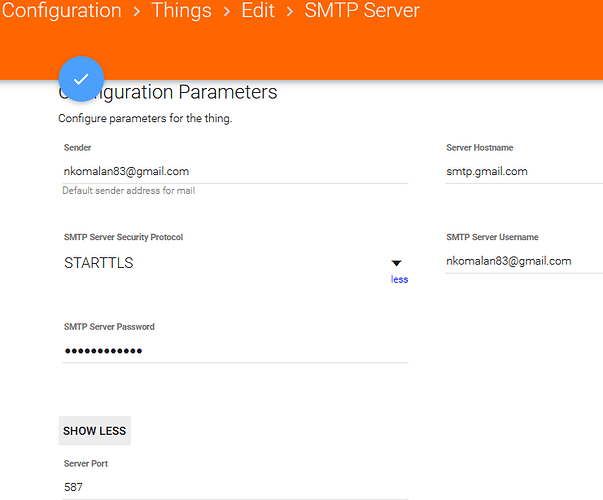 does anyone faced same issue ?