Via modbus binding, modbus poll and modbus data I can read a relay state of the unit: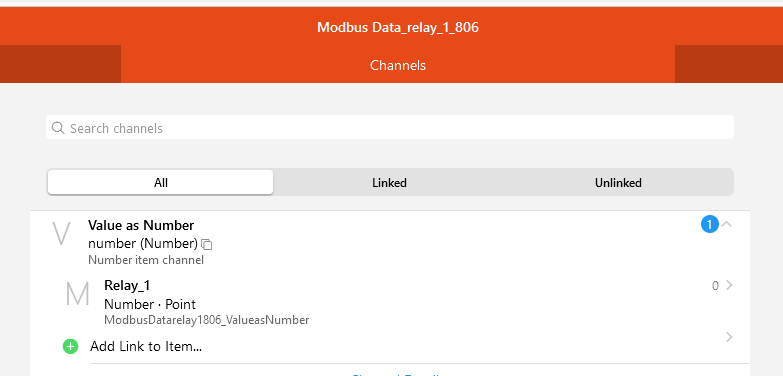 Now it's 0. Question is, how to switch on/off from the openhab.
My idea was use a Toggle card :

But when I change a state on the toggle card, relay state wil not change.
So I think I must implement a rule which write a 1 to relay mobus adress ?
I tried this command :
Modbus Data_relay_1_806.sendCommand(1)

but no luck