Hi folks,
This is my first post in this forum and that's my first time using OpenHab. It's been an amazing journey so far.
I have been insisting using this approach, but I am not sure if it's possible or whether I am going against OH3 best practices. My idea is getting OH3 working along with my Echo Dot, which already has quite a few devices connected to it.
Right now, Alexa does its job alone when asked by using the command "Alexa, turn on my TV", for example.
My idea is to create a visual representation of this automation using OH3, where any command sent to OH3 would go straight to Alexa, and then, Alexa would interact with the devices themselves.
I already tried an Alexa Binding that does a great job controlling the Echo Dot device itself (eg. increasing/decreasing volume, playing stations, reading flash briefings, etc), but I couldn't find a way to control the devices. I noticed that OH3 can find Alexa's devices and show them in my inbox, but no channels are available for them.
Here's is the illustration of what I am trying to do: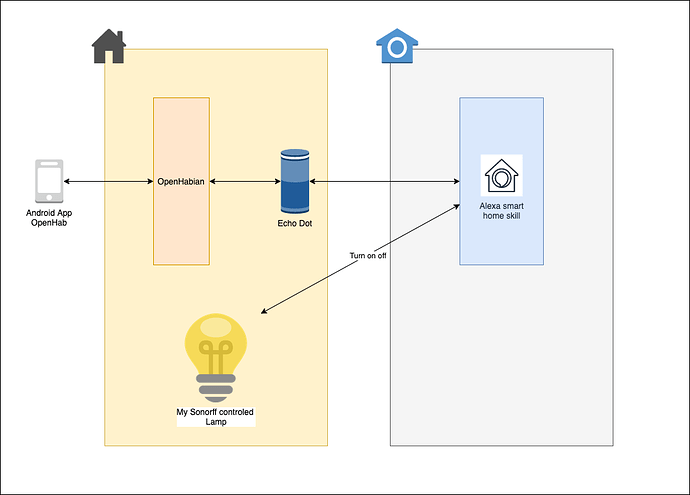 Am I on the right path?