I created a rule that triggers on a specific day of the week but when testing found that the trigger did not work. So I created a pair of rules (one to switch a device ON and another to switch it back OFF a minute later) which which have triggers for each day of the week, with each trigger having a different time. In the UI the ON rule shows as: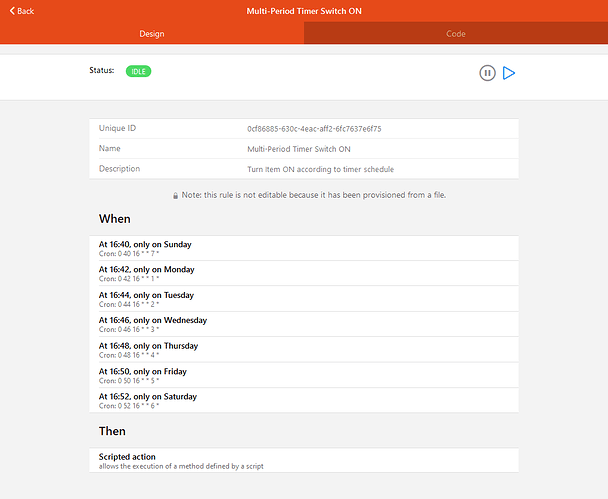 Today being Thursday, which the machine running the rule confirms via the date cmd, I would expect the ON rule to have triggered at 16:48 and the OFF rule at 16:49 however the log shows that they triggered at 16:50 and 16:51 respectively, that is the time one would expect if it were Friday.

So unless I've done something stupid, which of course is possible, it would appear that the Cron is triggering on the wrong day. Is this a known issue, if so is there a workaround?