Edit 17.03.2021:
I've created next revision of RoomHub which is now called MqGateway. You can read more in the separate thread.
Thank you for all the suggestions in this thread. They helped me to introduce changes to my project and improve it.
Hi All,
I would like to introduce RoomHub - MQTT Gateway for multiple wired sensors and controllers.
RoomHub has been created to support multi-device, fully wired solution. It supports MQTT Homie convention and provides easy integration with OpenHab.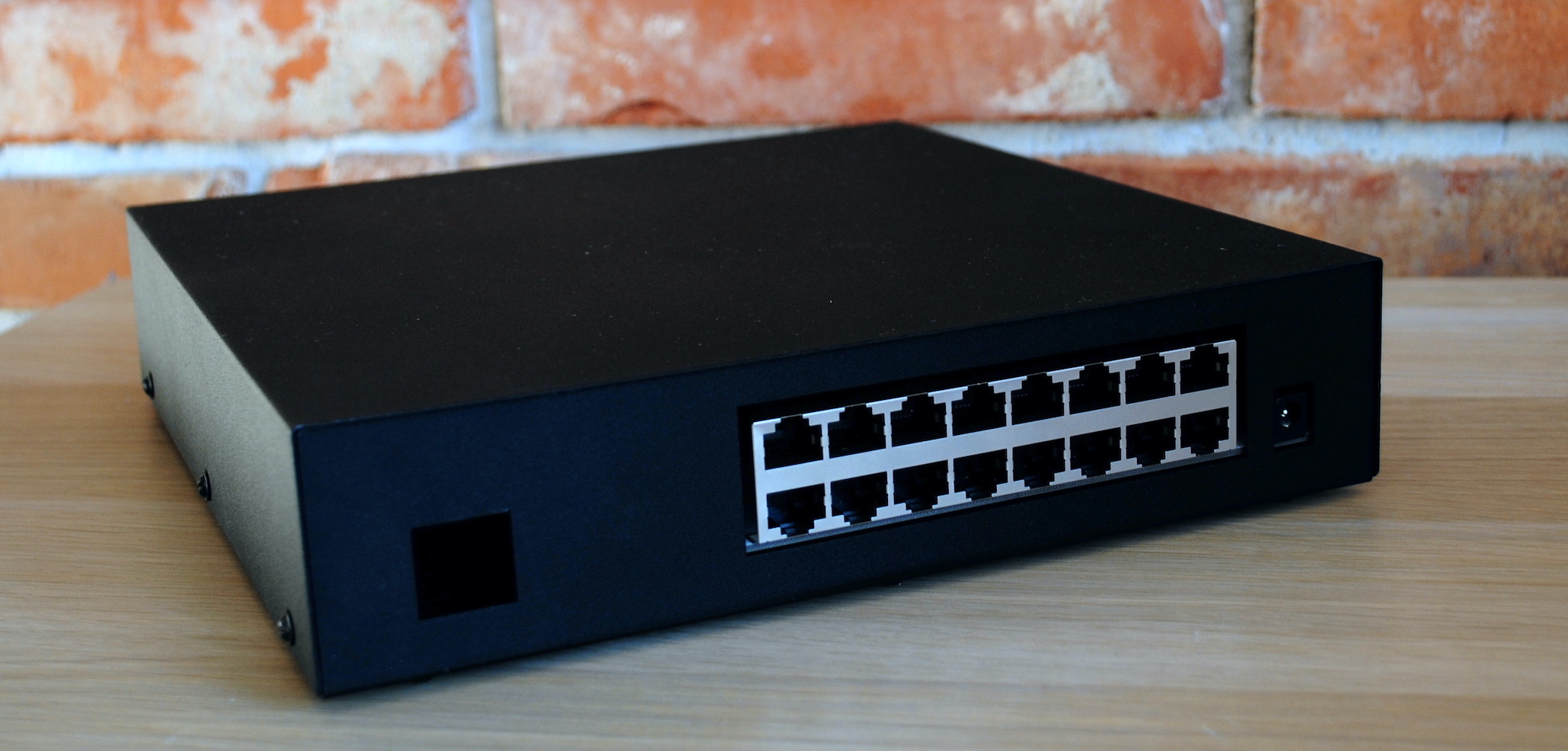 Typical use case for RoomHub is house with sensors and controllers distributed all around with wired connections. It is possible to plug in simple and inexpensive devices, like relay modules, PIR motion sensors or just plain wall switches into RoomHub to make capable home automation system. These are the same sensors/modules which you would use with Arduino projects, but you don't need to do any programming yourself - just simple configuration.
RoomHub communicates with OpenHab through MQTT message broker.
In theory, single RoomHub allows to connect:
up to 64 digital input/output devices (like relays or switch buttons) and

up to 16 analog input devices and

up to 255 devices with PJON protocol.
For now supported devices are:
relay module

switch button

emulated switch (useful for opening gates)

motion detector

SCT013 for current measurement

BME280 for temperature and humidity (through single-wire PJON)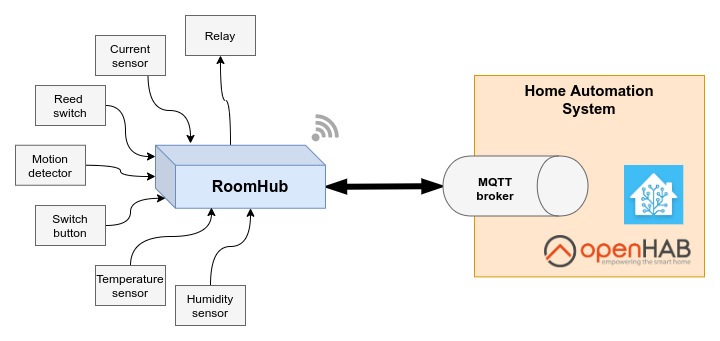 Hardware-wise RoomHub consists of rather simple electronic components. The aim was to make it easy to assemble for amateur electronic hobbyist.
All the work done for RoomHub is available freely under Open Source Licenses.
Why I've created RoomHub
When I was doing major renovation at my house, I've decided to go with as much wired smart devices as possible. RoomHub 3 is my third approach to create inexpensive, wired MQTT gateway for Arduino-capable modules.
I've created the device for my own needs, because I haven't found anything which would suit my requirements. However, with the third approach, I believe it is flexible and quite easy to use, so maybe others can benefit from it as well.
What's next
Find out more in the documentation: RoomHub 3
I've got six RoomHub devices around the house working for about 7 months now. It has proved to be stable now, although I still consider it to be in development. I am working to add support for more type of sensors and additional features (like firmware upgrade over-the-wire).
I would like to know if there is any interest in device like RoomHub. There is considerable amount of work related to creating documentation and maintaining project in an open source manner. I want to know if this is of any value for anyone else than me

.
Is there any need for wired solution at all? Do you use something else for the similar use case?
Let me know if RoomHub is something which makes sense for you. Any feedback is welcome.
Edit: 22.09.2020
Because of the problems with W5500 and ESP32 (Ethernet connection stability problems) I have replaced ESP32 microcontroller with full fledged SoC. I am using NanoPi NEO, but it could also run with RaspberryPi and other similar boards. This setup gives me more possibilities. I have finally solved support for more complex sensors like BME280 and DHT22. I have also improved support for existing devices.
I am still working on some parts and I hope to present more details soon.