Platform information:

Hardware: Raspberry PI 4 (4 GB RAM)
OS/openHAB: openHAQBian v1.6.2
I was wondering why a restart tooks more than 5 minutes. When I connected a monitor to my Rasberry PI, I encountered why it is so long.
Stopping of zram-config on shutdown needs more than 5 minutes.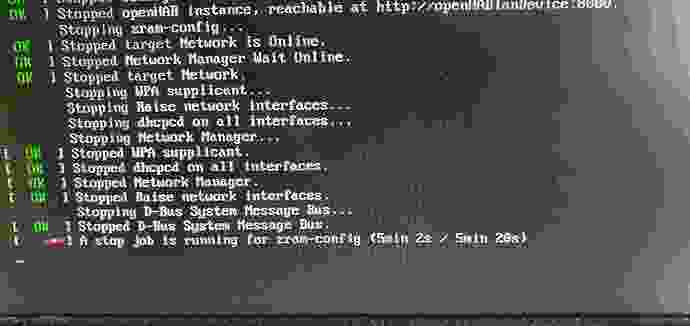 Any ideas?
Thx