Platform information:

Hardware: NUC
OS: Debian 9
openHAB version: 2.3
Hi All,
I was wondering if there are more people using Eclipse Theia as IDE for OH configuration. I started with Visual Studio Code as recommended in the documentation but I was searching for an online editor so I could do changes from directly from a tablet

I looks like this: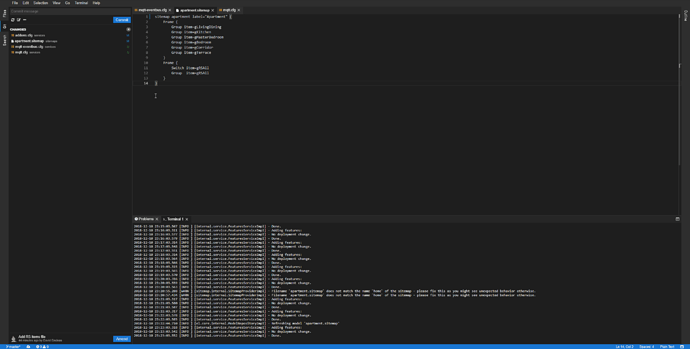 For the moment I'm using the official docker file from Theia and I just share a volume between Theia and OH. There is however a huge potential like connecting to the embedded LSP server or creating a terminal but I didn't have the time yet for all that.
I'm sharing my own docker compose file in github (https://github.com/dquercus/Pupici) if you are interested. It just starts all the different opensource projects I used to make up my home-automation system.
Regards,
David.