Hello
I'm using OpenHAB3 and successfully integrated this Bluetooth Thermometer:
Temperature works fine, I also get the data for humidity but it s looks like 0.4200000 % instead of 42%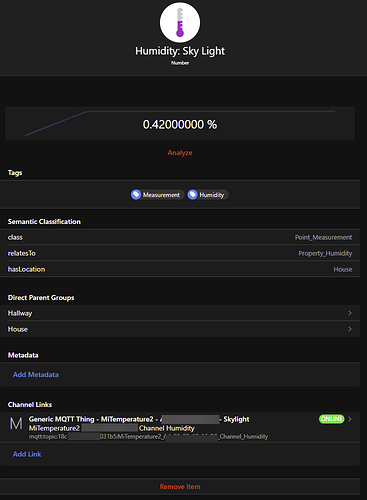 I guess it's just a simple thing to change here:

… but I was not able to find the solution. Can anyone please help?
Thanks!