I have installed grafana / influxDB via docker on my Synology NAS. Openhabian is running on my raspberry pi (becaue of the readings from my smart meter). I am able to create graphs. I tried first to do the installation according to the topic from Thom Dietrich. But to many steps were unclear to me to succeed.
Now I am looking for the grafana.ini file because I would like to disable user signup and enable anonymous access for image export.
I have seen that you need to create bind mounts with the below links.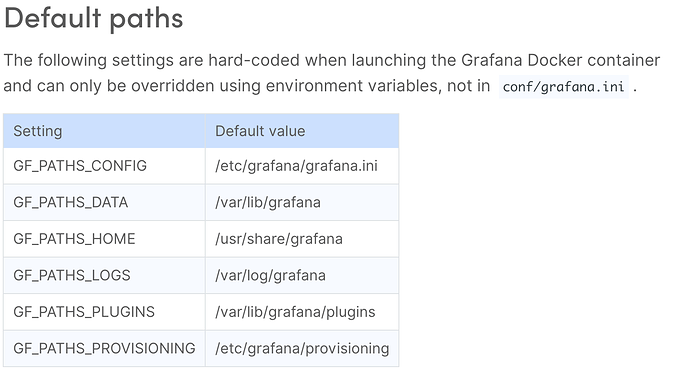 I do not know how to link the above without ruining my existing setup.
Over the past days I have read a lot of documentation from docker, grafana and watched a lot of youtube videos.
So far I gained a lot of knowledge but not enough to solve my issue.