hi, i am using the aeotec z-stick as a bridge in openhab 2.4 on a raspberry pi 3b. i removed a few devices but they keep coming back, i have just been ignoring them. some posts suggest to use the zensys tool. but i actually don't mind. however, since a few days ago the on-line devices response time have been slowing, to like, over 10 seconds delay. i also upgraded from 2.3 and 2.4 a few days ago, not sure if it's just coincidence or some new behaviors in 2.4. so i decided to debug and troubleshoot.
what i see in debug log is that the binding keeps trying to reach the removed and ignored nodes: 11, 16, 17, 18 and 19. is there a way to stop it?? or i have to use the zentool?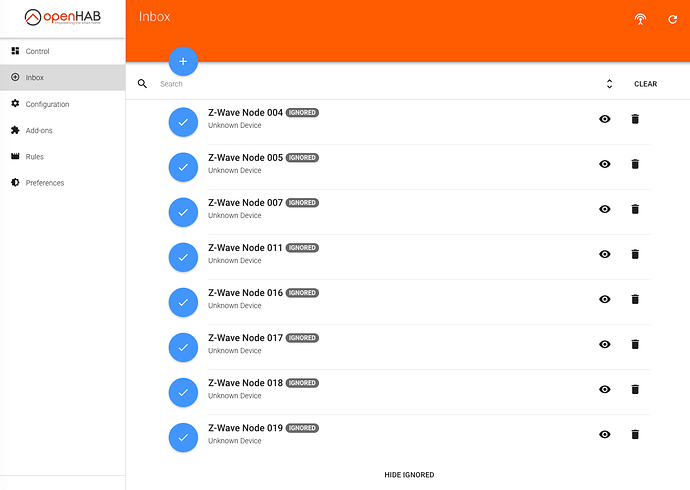 https://1drv.ms/u/s!AgqgZIHcLVH6jrIdpR-2jl7pUU9fnw
thanks!!