Hey!
This is my attempt to write down a beginner-friendly step-by-step instruction for the installation and configuration of the OpenWeatherMap binding via the new OH3 UI.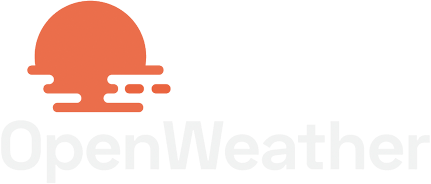 This tutorial is linked to the setup of the custom weather widgets for the new MainUI and should serve as a starting point for users of these widgets.
It should be seen as an addition to the already existing (and more in-depth) documentation.
---
But before we start, one more word on the prerequisites - It is recommended (but not mandatory) to set-up at least a basic semantic model before you start. There are some nice articles on how to proceed with this:
---
Installation & set-up via user interface
Install OpenWeatherMap Binding
Settings → Bindings → + (Add) Button in the lower right corner → Search for OpenWeatherMap and Install the binding.


Create Bridge Thing
Settings → Things → + (Add) → Select OpenWeatherMap Binding → Select OpenWeatherMap Account which acts as the bridge → Set a UniqueID, a label as well as your OWM API key, Refresh Interval and Language → Click Create Thing


---

Info: Don't panic if your bridge thing is shown as 'Offline' at this stage - it will work after adding more things that connects to that bridge.

---

This is also a good time to check if you've set-up your geolocation via…
Settings → Regional Settings → Set your Location


Add more things
Settings → Things → + (Add) → Select OpenWeatherMap Binding → Click Add All in the Discovered Things or just select the Things that you need.

---

Info: You need at least the Local weather and forecast and the One Call API weather and forecast thing to use the full functionality of the above mentioned weather widgets.

---

Local UV-Index
Thing for all UV-Index related items for your location

One Call API history data
Historical weather-data for your location from the OWM OneCall API

Local weather and forecast
Local weather and forecast data for your location based on the standard OWM API

One Call API weather and forecast
Local weather and forecast data for your location based on the OWM OneCall API (reduced API calls and more information channels)

Now all your Things should be visible in the Things overview and marked as Online


Create items
Settings → Things → Select One Call API weather and forecast → Configure the parameters Number of Days and Number of Hours to your liking and hit Save to update the parameters.

---

Info: For all of the weather-widgets to work as intended you need at least:

Number of days 4
Number of hours 13

---

Change the tab at the top to Channels → Scroll down to the bottom of the page → Click Add Points to Model


Now you can pick a Location or Equipment group within the semantic model where your items will be inserted (if you have one already) - click Pick from Model for this.

If you don't have a semantic model yet, you can leave this empty (what we will do here for demo purposes)

If you would choose Expert Mode here, you'd get a text view with all of the channels that will be linked to the point items (including a suggested naming)


---

Info

As you might recognize at this point, the OneCall API Thing of the OWM binding has a lot of channels (666 in the 7-days and 25-hour configuration)

Linking all of them might cause your browser to get unresponisve multiple times within the linking process.

If you just want to use the minimal required channels for the above mentioned weather-widgets, it would be enough to add 'only' 172 of the available channels…

There are 2-ways to filter these items now…

1. Select all of the needed channels by hand (by clicking the checkbox to the left of each channel)

1.1. Fine, I like clicking, show me the list of channels to link...

ObservationTime                    
Current_Sunrise                    
Current_Sunset                     
Current_Condition                  
Current_Conditionid                
Current_Iconid                     
Current_Temperature                
Current_Apparenttemperature        
Current_Pressure                   
Current_Humidity                   
Current_Windspeed                  
ForecastHours01_Condition          
ForecastHours01_Conditionid        
ForecastHours01_Iconid             
ForecastHours01_Temperature        
ForecastHours01_Apparenttemperature
ForecastHours01_Pressure           
ForecastHours01_Humidity           
ForecastHours01_Windspeed          
ForecastHours01_Precipprobability  
ForecastHours02_Condition          
ForecastHours02_Conditionid        
ForecastHours02_Iconid             
ForecastHours02_Temperature        
ForecastHours02_Apparenttemperature
ForecastHours02_Pressure           
ForecastHours02_Humidity           
ForecastHours02_Windspeed          
ForecastHours02_Precipprobability  
ForecastHours03_Condition          
ForecastHours03_Conditionid        
ForecastHours03_Iconid             
ForecastHours03_Temperature        
ForecastHours03_Apparenttemperature
ForecastHours03_Pressure           
ForecastHours03_Humidity           
ForecastHours03_Windspeed          
ForecastHours03_Precipprobability  
ForecastHours04_Condition          
ForecastHours04_Conditionid        
ForecastHours04_Iconid             
ForecastHours04_Temperature        
ForecastHours04_Apparenttemperature
ForecastHours04_Pressure           
ForecastHours04_Humidity           
ForecastHours04_Windspeed          
ForecastHours04_Precipprobability  
ForecastHours05_Condition          
ForecastHours05_Conditionid        
ForecastHours05_Iconid             
ForecastHours05_Temperature        
ForecastHours05_Apparenttemperature
ForecastHours05_Pressure           
ForecastHours05_Humidity           
ForecastHours05_Windspeed          
ForecastHours05_Precipprobability  
ForecastHours06_Condition          
ForecastHours06_Conditionid        
ForecastHours06_Iconid             
ForecastHours06_Temperature        
ForecastHours06_Apparenttemperature
ForecastHours06_Pressure           
ForecastHours06_Humidity           
ForecastHours06_Windspeed          
ForecastHours06_Precipprobability  
ForecastHours07_Condition          
ForecastHours07_Conditionid        
ForecastHours07_Iconid             
ForecastHours07_Temperature        
ForecastHours07_Apparenttemperature
ForecastHours07_Pressure           
ForecastHours07_Humidity           
ForecastHours07_Windspeed          
ForecastHours07_Precipprobability  
ForecastHours08_Condition          
ForecastHours08_Conditionid        
ForecastHours08_Iconid             
ForecastHours08_Temperature        
ForecastHours08_Apparenttemperature
ForecastHours08_Pressure           
ForecastHours08_Humidity           
ForecastHours08_Windspeed          
ForecastHours08_Precipprobability  
ForecastHours09_Condition          
ForecastHours09_Conditionid        
ForecastHours09_Iconid             
ForecastHours09_Temperature        
ForecastHours09_Apparenttemperature
ForecastHours09_Pressure           
ForecastHours09_Humidity           
ForecastHours09_Windspeed          
ForecastHours09_Precipprobability  
ForecastHours10_Condition          
ForecastHours10_Conditionid        
ForecastHours10_Iconid             
ForecastHours10_Temperature        
ForecastHours10_Apparenttemperature
ForecastHours10_Pressure           
ForecastHours10_Humidity           
ForecastHours10_Windspeed          
ForecastHours10_Precipprobability  
ForecastHours11_Condition          
ForecastHours11_Conditionid        
ForecastHours11_Iconid             
ForecastHours11_Temperature        
ForecastHours11_Apparenttemperature
ForecastHours11_Pressure           
ForecastHours11_Humidity           
ForecastHours11_Windspeed          
ForecastHours11_Precipprobability  
ForecastHours12_Condition          
ForecastHours12_Conditionid        
ForecastHours12_Iconid             
ForecastHours12_Temperature        
ForecastHours12_Apparenttemperature
ForecastHours12_Pressure           
ForecastHours12_Humidity           
ForecastHours12_Windspeed          
ForecastHours12_Precipprobability  
ForecastHours13_Condition          
ForecastHours13_Conditionid        
ForecastHours13_Iconid             
ForecastHours13_Temperature        
ForecastHours13_Apparenttemperature
ForecastHours13_Pressure           
ForecastHours13_Humidity           
ForecastHours13_Windspeed          
ForecastHours13_Precipprobability  
ForecastToday_Sunrise              
ForecastToday_Sunset               
ForecastToday_Condition            
ForecastToday_Conditionid          
ForecastToday_Iconid               
ForecastToday_Mintemperature       
ForecastToday_Maxtemperature       
ForecastToday_Pressure             
ForecastToday_Humidity             
ForecastToday_Windspeed            
ForecastToday_Precipprobability    
ForecastTomorrow_Sunrise           
ForecastTomorrow_Sunset            
ForecastTomorrow_Condition         
ForecastTomorrow_Conditionid       
ForecastTomorrow_Iconid            
ForecastTomorrow_Mintemperature    
ForecastTomorrow_Maxtemperature    
ForecastTomorrow_Pressure          
ForecastTomorrow_Humidity          
ForecastTomorrow_Windspeed         
ForecastTomorrow_Precipprobability 
ForecastDay2_Sunrise               
ForecastDay2_Sunset                
ForecastDay2_Condition             
ForecastDay2_Conditionid           
ForecastDay2_Iconid                
ForecastDay2_Mintemperature        
ForecastDay2_Maxtemperature        
ForecastDay2_Pressure              
ForecastDay2_Humidity              
ForecastDay2_Windspeed             
ForecastDay2_Precipprobability     
ForecastDay3_Sunrise               
ForecastDay3_Sunset                
ForecastDay3_Condition             
ForecastDay3_Conditionid           
ForecastDay3_Iconid                
ForecastDay3_Mintemperature        
ForecastDay3_Maxtemperature        
ForecastDay3_Pressure              
ForecastDay3_Humidity              
ForecastDay3_Windspeed             
ForecastDay3_Precipprobability


2. Use the mentioned Expert Mode and link your channels that way…

2.1. No clicking - sound`s good - What I've to do?!

Be carefull: If you have selected a group in your semantic model or your Thing bridge naming differs from the one that is used in this tutorial, you might adjust the values - a basic understanding of the item pattern is important here.

Click on Expert Mode and put in this list of items (no semantic model assigned and bridge as name of the Bridge Thing)

oh3-widgets/owm-weather_onecall_minimal at master · rgrollfitz/oh3-widgets · GitHub

---

But we leave the Expert Mode behind for now and go full UI here.

To make sure we'll add all the needed items we check Show advanced on the top right of the bottom-list. → Scroll all the way down click Select All and Add to Model then.

Finish
You should see a list of all the linked channels with their respective items now - Congratulations!
Go to Settings → Items to see your added Items and check their curent state.

To add more items from the things you've created above, just repeat the steps from point 5.

Create your first widget
Now you can proceed using the state of your items in sitemaps, rules and especially the great new pages layout, where you can add system- and custom-widgets.

As mentioned, there are already some custom-widgets available here, which are fully compatible with the items that you just created.
Hope this will help someone making his first steps with the OpenHAB 3.0 UI.