Platform information:

Hardware: Raspberry PI
openHAB version: 2.3.0 release build + Zwave dev build

Issue of the topic: After upgrading to OH2.3.0 release build and Zwave dev build to enable Lamella support for Fibaro FGR-222 Rollershutter. The configuration of all Fibaro FGR-222 is Habmin is not possilbe anymore. All Fibaro FGR-222 things are greyed out.
All rollershutter things work as expected, but it would nice to still have the option to update configuration parameters.
With OH2.2 release build and the zwave dev build for 2.2.0 Habmin configuration of those things was possible.
Other zwave things are still configurable.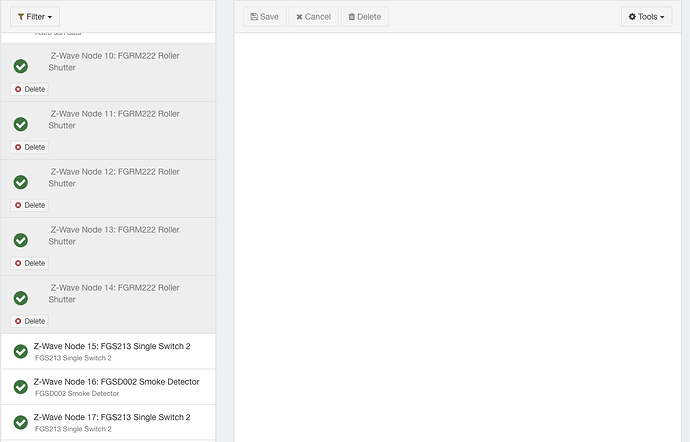 Configuration in Paper UI is also not possible, since no configuration options are visible: